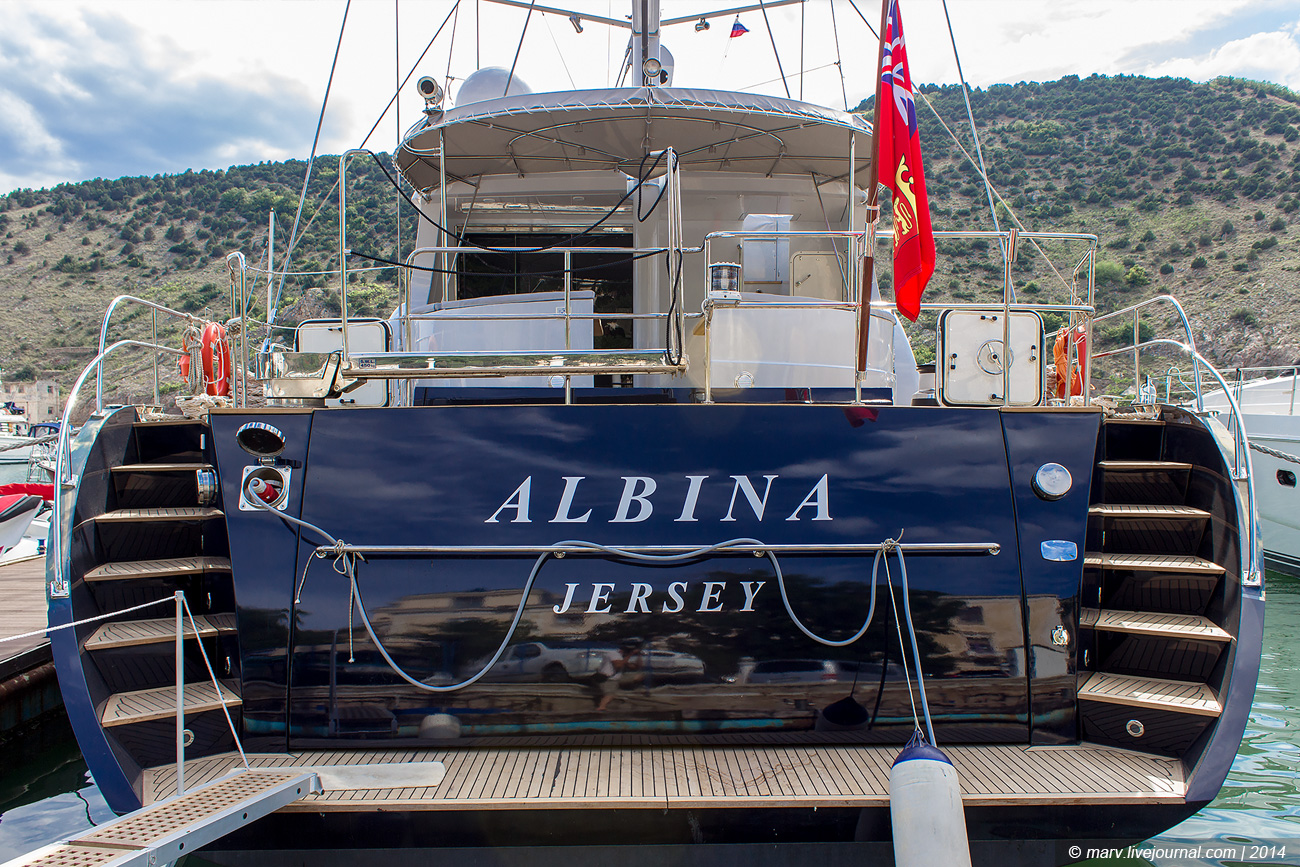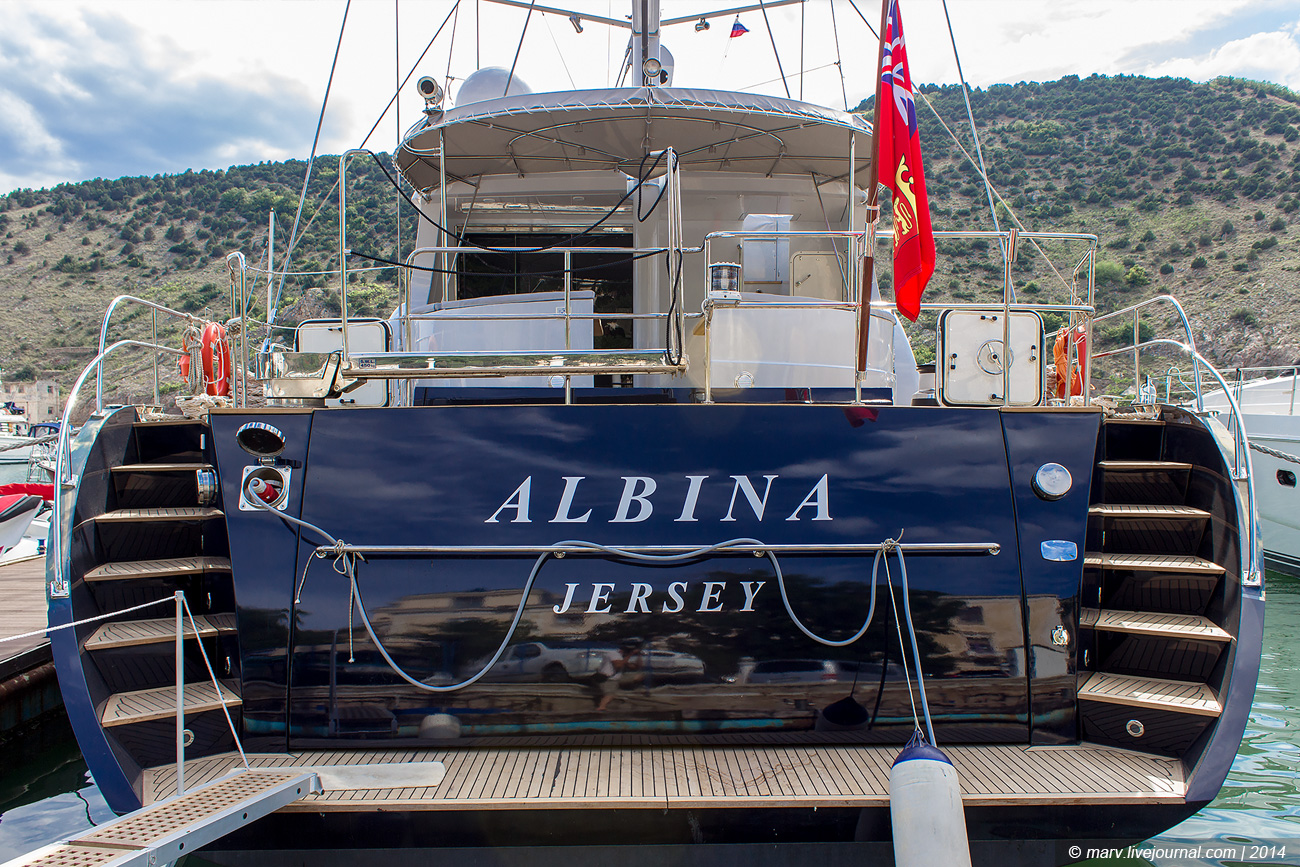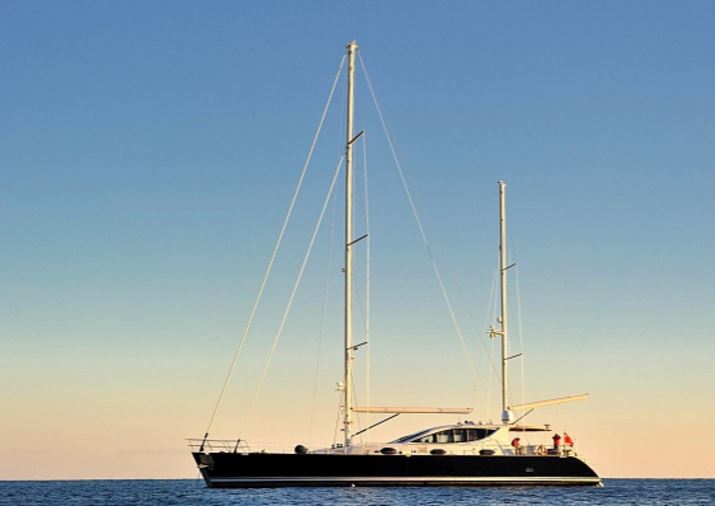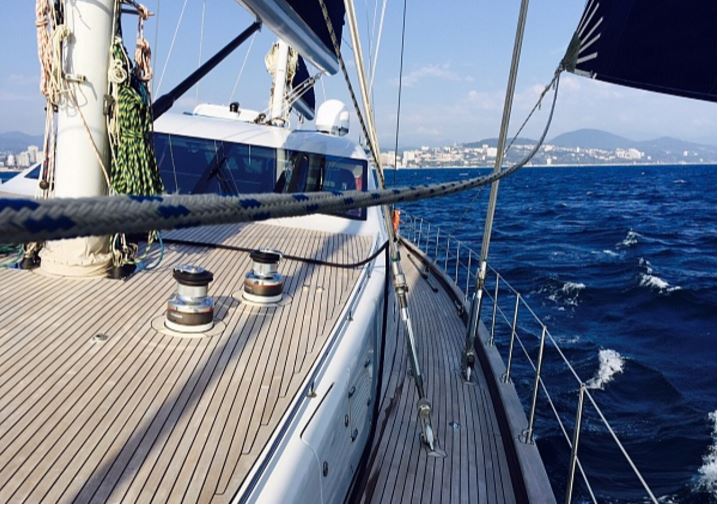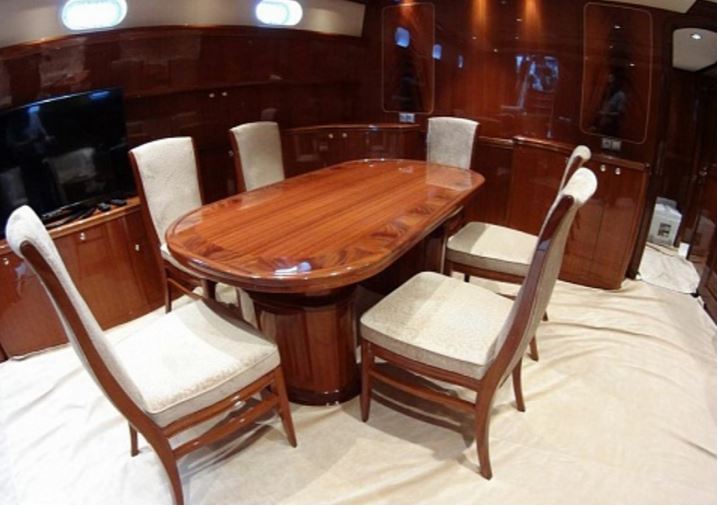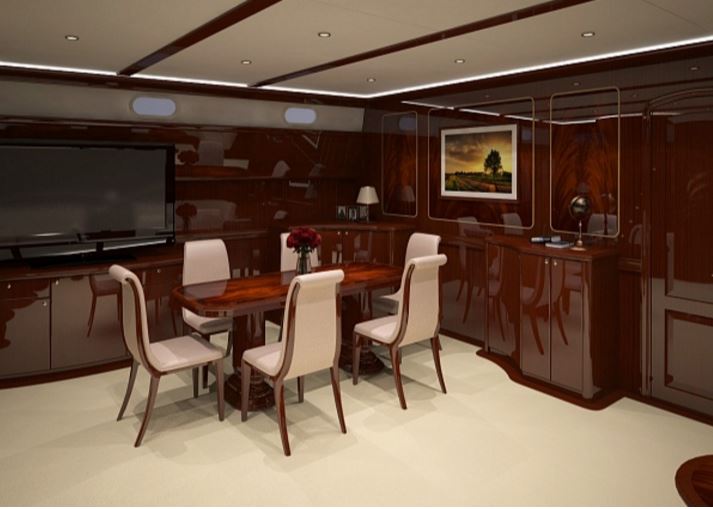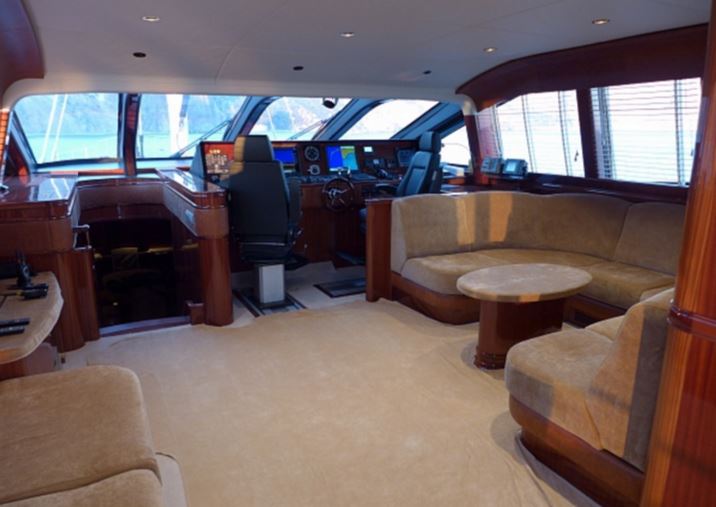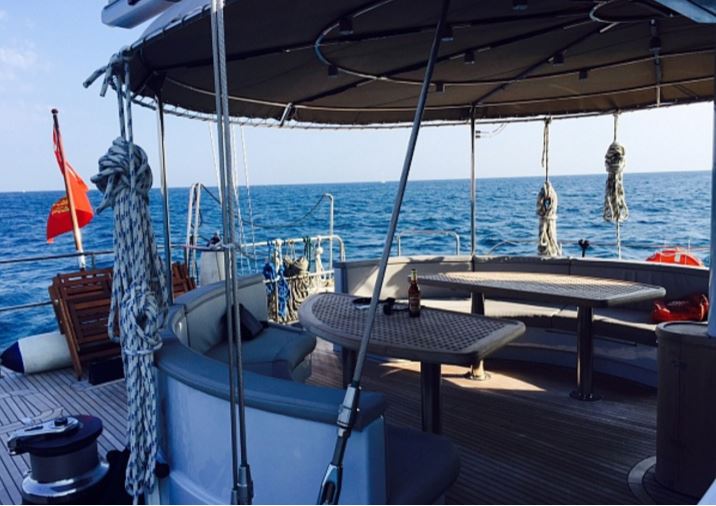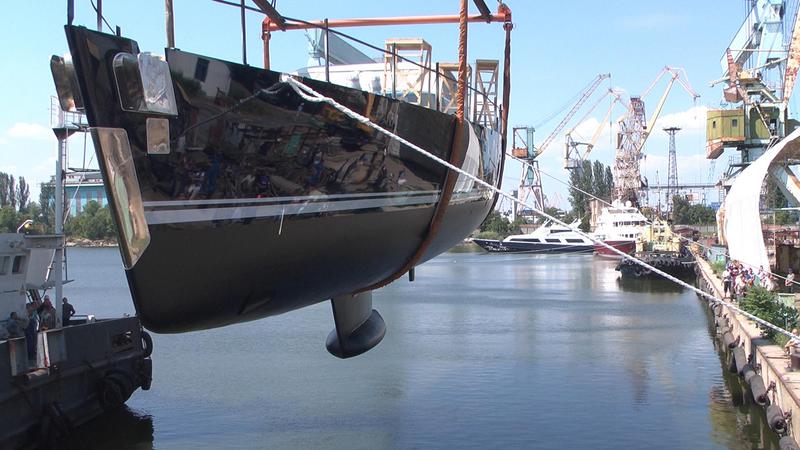 The Albina is built at the shipyard and launched on July 17, 2013. The yacht is certified by the French Bureau Veritas as a sea vessel with an unrestricted area of navigation. Albina is the largest sailing-motor yacht ever built in the shipyards of Eastern Europe. In the process of construction, which lasted about two years, innovative materials and technologies were used. The yacht masts are one of the largest in the history of sea transport.
For the manufacture of the Albina yacht, a special ship steel with a thickness of 5 mm sheets is used, capable of withstanding increased loads. The total length of the yacht is 30.69 meters, the width of the ship is 8 meters. The displacement of the Albina yacht is 161 tons, the fuel tanks are capable of holding 20 tons of fuel, the power reserve on engines and sails is 8,000 nautical miles.
The yacht was built on the shipyard «Liman» according to the traditions of military shipbuilding. The French Bureau Veritas confirmed the unrestricted navigation area of ​​the yacht. Modern navigation equipment will help to choose the best travel route and adjust it based on changes in the weather conditions and the wishes of the crew. There is a combined alarm and command system «Neptun-Electro». In each cabin, as well as in the captain's cabin, the cabin and the galley, a telephone connection was made. The source of electrical energy on board are two diesel.
Shipyard: Black Sea Yachts
Country of Build: Russia
Year built: 2013
Sailing rig: Bermuda ketch
Length Overall: 30,69 m
Width: 8 m
Draught: 3,60 m
Displacement: 161 tons
The total area of the sails: 890 m2
Max Speed: 12.5 knots
Hull Material: Steel
The amidships height: 8 m